Diamonds may be a girl's best friend, but they can also be your bank's best friend…or at least a trusty business partner. For us infamous and iconic "accessories" girls, fine jewelry is always a sound investment. And we're not talking just the heavy hitters (think: Tiffany, Cartier, Van Cleef & Arpels), although those are certainly swoon-worthy.
These days, there are plenty of fine jewelry brands where you can find personal pieces that fit your tastes and still hold value over time. Some are classic, some are trendy, and they're all the real deal. So whether you're looking to add some sparkle to complement a must-have bag, or you simply want something you can wear 24/7, rain or shine, shower or ocean (don't worry, no $75K diamond earrings here), you've come to the right place. Enter the new age of fine jewelry shopping with our favorite brands below, and don't forget, we accept thanks in diamonds.
---
Best for Y2K Lovers
Chinese-Ghanian designer Melinda Zeman created Boochier in 2019 after a childhood spent bonding over jewelry with her grandmother. Her pieces are fun and flirty, with bright colors and silly shapes, like the SLINKEE collection that looks just like the ones we used to play with. Except covered in diamonds, of course.
Price range: $$$ – $$$$
---
Best for Everyday Wear
Tennis necklaces, safety pin earrings, and diamond huggies are perfect for everyday wear with a splash of luxury. Anita Ko does it best, with effortless elegance that you'll want in on.
Price range: $$$ – $$$$$
---
Best for Cool Kids
If there's a brand out there that's for the cool kids and the hot girls, it's Natasha Schweitzer. This brand offers luxury in a subtle, unique way. The pieces look classic from a distance, but up close, and especially when you're the one wearing them, you'll notice they have design features that make them just a little subversive to traditional jewelry. A simple bangle becomes interesting with a lopsided floating diamond. A chain bracelet or necklace becomes charmed with topaz and quartz attachments. And a regular outfit becomes elevated with crawler pearl earrings that add a cool elegance to any look.
Price range: $$$ – $$$$
---
Best for Romantics
Known for eye-catching pearl clusters and dripping diamonds, Sophie Bille Brahe is perfect for those with a romantic style sensibility. This is fine jewelry for the Simone Rocha and Sandy Liang stans, but it's also great for those looking for jewelry with a sweet twist.
Price range: $$$ – $$$$
---
Best for Mixing Metals
From signet rings to chubby huggies, Yvonne Leon brings a new take to vintage-inspired jewelry. Mixing metals is part of that, and part of what makes the brand feel so cool. With or without diamonds, the pieces feel like signatures. Some are simple enough for every day, while others are cute enough that you'll want to find an excuse to wear them every day.

Price range: $$$ – $$$$
---
Best for Bold Moments
Not all jewelry needs to be dainty and blend in. Khiry jewelry is intended to stand out, hold meaning, and tell a story. After being told that luxury goods could only emerge from Paris and Milan, founder Jameel Mohammed sought to change that narrow misconception and subsequently created Khiry, "founded to subvert the conventions of the luxury sector [and] to make pointed statements about the value of Black life and culture." The line consists of Afrofuturist designs and sculptural pieces inspired by nature, art, and history.
Price range: $$$ – $$$$$
---
Best for Subtle Statements
For those who love subtle statement pieces, Miansai's fine jewelry collection is a must. From pavé huggies to chain link bracelets to pieces with just the right amount of pearls, this brand is for the cool customer who doesn't need a lot of bling but wants to wear it anyway.
Price range: $$ – $$$
---
Best for Pops of Color
A white tee and jeans with a sizable citrine cocktail ring? Check. An office-appropriate button-down with trousers and turquoise studs or amethyst huggies? Also check. Jane Taylor's pieces are perfect for bold moments or everyday glamor. Life's all about balance, right?
Price range: $$ – $$$$
---
Best for Entry-Level Fine Jewelry
Follow enough jewelry lovers on IG, and you're bound to see one wearing a piece from Mejuri, a Canadian brand that makes items you can wear 24/7. Because of its direct-to-consumer business model (i.e. you can only shop items from its site or its stores), prices are lower than traditional luxury brands. You can stock up on the pieces you love without feeling like your bank account was ransacked.

Price range: $ – $$$$
---
Best for Statement-Making Colorful Jewelry
Ultra-colorful and ultra-original, Mason & Books creates jewelry for those who aren't afraid of major pieces. And we do mean major. Massive rings, bright pendants, and one-of-a-kind earrings are just a glimpse of what you'll find once you dive in.
Price range: $$$ – $$$$$
---
Best for A Funky Feel
Perfectly rounded opals and ultra wavy rings and cuffs are signatures for Akaila Reid's collection, which puts the fun in funky. This is certainly not your ordinary fine jewelry brand. If you want something even more unique, create a custom piece!
Price range: $$$ – $$$$$
---
Best for Updated Takes on Timeless Designs
Based in New York City, designer Matthew Harris set out to make beautiful jewelry that was actually accessible. The results are thoughtfully created styles that mix precious stones like malachite and tiger's eye with diamonds and 14k gold into modern, sophisticated pieces. Starter styles include diamond studs and sweet necklaces starting around $200, but even his jaw-dropping architectural creations are affordably priced and look as if they belong in a museum.
Price range: $$$ – $$$$$$
---
Best for Futuristic Style
For a chic take on the future of jewelry design, look towards Tabayer. This brand puts a literal twist on fine jewelry; its signature Oera can be found in earrings, pendants, rings, and bangles. The shape creates an illusion of movement and a life of its own, which is super fun when combined with gold and diamonds.
Price range: $$$ – $$$$$
---
Best for Whimsical Designs
Sauer jewelry is designed with a variety of inspirations: psychology, spirituality, architecture, science, you name it. From multi-stone cuffs to trippy earrings, there's no way you won't feel special in a piece by Sauer's creative director, Stephanie Wenk. The brand tells a whole story, with each chapter getting better and better.
Price range: $$ – $$$$$
---
Best for Modern Heirlooms
When you think of modern heirlooms, the first brand to come to mind is Foundrae. Co-founded and designed by Beth Hutchens, her tokens are meant to empower and protect its wearers, with medallions and enameled cigar rings symbolizing love, resilience, and strength.

Price range: $$$ – $$$$$
---
Best for Bohemian-Inspired Baubles
Jacquie Aiche is the queen of boho-chic fine jewelry. As one of the first designers to herald fine body jewelry, her brand is where spirituality meets diamonds. We're talking about inlay lapis lazuli, diamond-embellished belly chains, and weed-themed jewelry for the 14k tokers out there, including Rihanna herself.
Price range: $$$ – $$$$$
---
Best for Unexpected Luxury
Wonderful and whimsical, Brent Neale's jewelry is for those with a sense of humor. Spending almost $9K on a mushroom pendant isn't for everyone, but if that sounds like you, let's be friends. There are smaller, more subtle pieces for those with more practical taste, but just know that wearing Brent Neale makes you an insider to fun luxury, whether you like it or not.

Price range: $$$$ – $$$$$
---
Best for Old World Edge
From daggers to mushrooms, from snakes to scarabs, Pamela Love creates pieces for those who want a historical edge to its jewelry. Pieces can be as subtle or as bold as you like. Some even feel like they're artifacts, themselves.
Price range: $$$ – $$$$
---
Best for Collectors
If you think anything like Irene Neuwirth, fine jewelry should come with a heavy dash of playful imagination. Hand-cut tourmalines sculpted into hibiscuses, candy necklaces made from opals that look good enough to eat, and more colorful baubles have made this brand's styles instantly recognizable.
Price range: $$$$ – $$$$$
---
Best for Cheeky Gems
Any piece from Uniform Object is sure to not only make a statement but lead an entire presentation. This jewelry deserves an audience and we would be sitting front row. If you're in the market for some higher-end, higher-budget pieces, call us add these to your cart.
Price range: $$$$ – $$$$$
---
Best for Iconic Staples
The famous French jeweler has a storied relationship with coronated kings and the Kardashians alike. Its cult-like fans continue to stock up on Cartier jewelry like its iconic love bracelets in 2022, but it's quietly been providing high-luxury goods since 1847.
Price range: $$$$ – $$$$$
---
Best for Talismans
If you're any level of superstitious or even just a little -stitious, Marie Lichtenberg's collection of good luck charms will keep you safe and stylish. Whether you need to update your evil eye, want a horseshoe symbol, or are looking for a locket to keep something close to your heart, you need to check this brand out ASAP.
Price Range: $$$ – $$$$
---
Best for Iconic Engagement Rings
You can't talk about fine jewelry without a Tiffany & Co. shout-out. From 2000s-era charm bracelets to jaw-dropping engagement rings, the jewelry in the iconic Tiffany's blue box is meant to be cherished, worn with ease, and passed down for generations to come.
Price range: $$$ – $$$$$
---
Best for Good Vibes
ITA is a combination of Caribbean and Turkish cultures, brought together by two friends who built a lifetime of memories (and a business) all about sharing each other's homelands. The pieces are completely modern, but visibly inspired by treasures you might find on an overseas adventure or in a cool, vintage shop nearby.
Price range: $$$ – $$$$
---
Best for Sparkling Stunners
Bulgari is an Italian luxury brand that, while it has expanded in fragrances, hotels, and more, is at its core a fine jeweler. Founded in Greece in 1884, the company has dedicated more than 130 years to crafting everything from its iconic serpent bangles to celeb-backed B.zero1 rings.
Price range: $$$ – $$$$$
---
Best for Pearls
Not all pearls are created equal. While many brands have made strands of the oceanic orbs, it doesn't get more classic than pearls by Mikimoto. The company was founded by entrepreneur Mikimoto Kōkichi, who is credited for creating the first cultured pearls ever, thus kickstarting the industry.
Price range: $$$ – $$$$$
---
Best for Cool Shapes
From bold cocktail rings to black diamond tennis necklaces, Melissa Kaye has all the shapes and sizes you could want. Geometric shapes play a big role in her designs, with chic curves, sharp angles, or exaggerated dots being common motifs. Playful yet chic, this jewelry is great for those wanting to experiment with its sparkly accessories.
Price point: $$$ – $$$$$
---
Best for Red Carpet Glamor
Whether you go big and bold or small and subtle, every REZA piece feels like something you'd see on Dua Lipa on the red carpet. Playful yet super luxurious, this jewelry is glamour at its finest.
Price point: $$$$ – $$$$$
---
Best for Delicate Pieces
Simple, sexy, stackable, or all three, Yi Collection offers anything you might be looking for when it comes to dainty, delicate jewelry. Choose your favorite gemstone, or several, and stack to your heart's delight. With intentionally-sourced gemstones and a wide variety of gorgeous designs, the price point is unbeatable if you're looking to treat yourself or a friend.

Price range: $$ – $$$$
---
Best for Updated Nostalgia
Do you remember your favorite childhood jewelry? It probably came out of a machine or with a doll, right? Well now that you're all grown up and have your own money, why not have fun spending it? Emily P. Wheeler's jewelry is perfect for those who are still young at heart. Colorful, bright, and fun, these pieces are statement-makers. The statement in question? No matter how old, you're still the life of the party.
Price range: $$$ – $$$$
---
Best for Modern Luxury
Cool and modern, Patcharavipa makes jewelry for the anti-jewelry folks. There are really no rules with the brand. Mixed metals, squiggly rings, chain ear cuffs, and even fine jewelry barrettes make up the collection, which is perfect for those who still want a downtown feel for its fine jewelry.
Price range: $$$ – $$$$
---
Best for Contemporary Classics
Both modern and nostalgic, Nina Runsdorf's designs offer a sophisticated style that is still fun. From wooden accents to topaz anklets, the range of this jewelry is just as multi-faceted as you are. It's the kind of jewelry that you wear and make your own, versus the jewelry wearing you, and in our opinion, that's the best kind.
Price range: $$$ – $$$$$
---
Best for Precious Stones
Inspired by a love of vintage jewelry, The One I Love boasts a wide range of precious stone pieces that are designed to feel like they've spanned generations. Chocolate diamonds, no-heat sapphires, peridot, tourmaline, and more make up a collection of unique pieces that could easily have been passed down and are meant to be passed down.
Price range: $$$ – $$$$
---
Best for Museum-Worthy Designs
Both fun and fascinating, Guita M's designs could be considered works of art. They're statement-making, bright, colorful, and anything but boring. Guita Mortinger, the designer, lives a life of adventure, which goes hand-in-hand with the fearlessness of her jewelry.
Price range: $$$$ – $$$$$
---
Best for Versatile Fine Jewelry
Perfect for layering simple, classic, and fun pieces, Ali Weiss makes jewelry perfect for all ages. You can find dainty necklaces, chain huggies, or cheeky charms, and all pieces are great to pair together or wear alone.
Price range: $$ – $$$
---
Best for Joyful Jewelry
Made by Malyia proves that you can create joyful fine jewelry even without lots of color. From sunburst anklets to ultra-cool spiral hoops and rings, the Brooklyn-based designer knows how to have fun with fine jewelry, and still make it chic.
Price range: $$$ – $$$$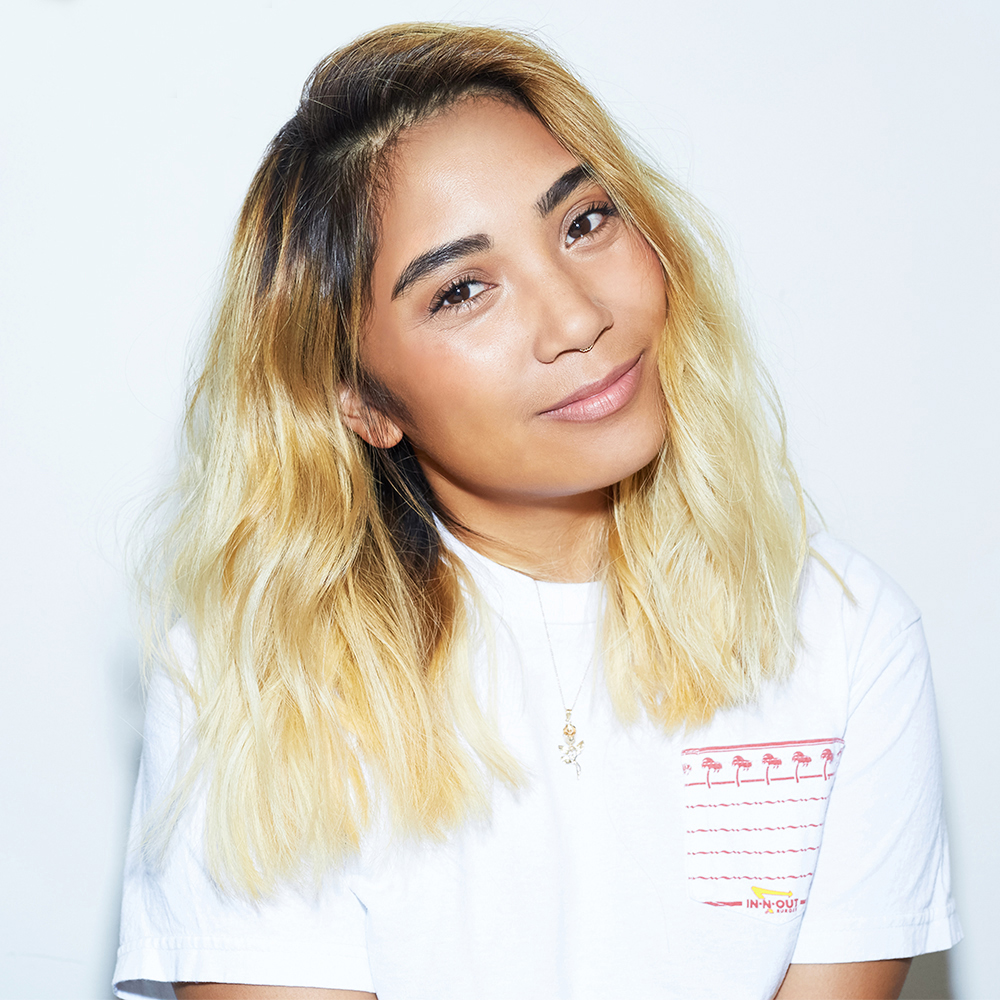 Justine Carreon is the market editor at ELLE.com covering fashion, Dutch ovens, and fashion again. When she isn't approaching style through a modern, accessible lens, she's scouring eBay for vintage Levi's and pretending she knows how to surf. Before joining ELLE.com in 2015 she worked as a freelance writer and stylist in New York City.