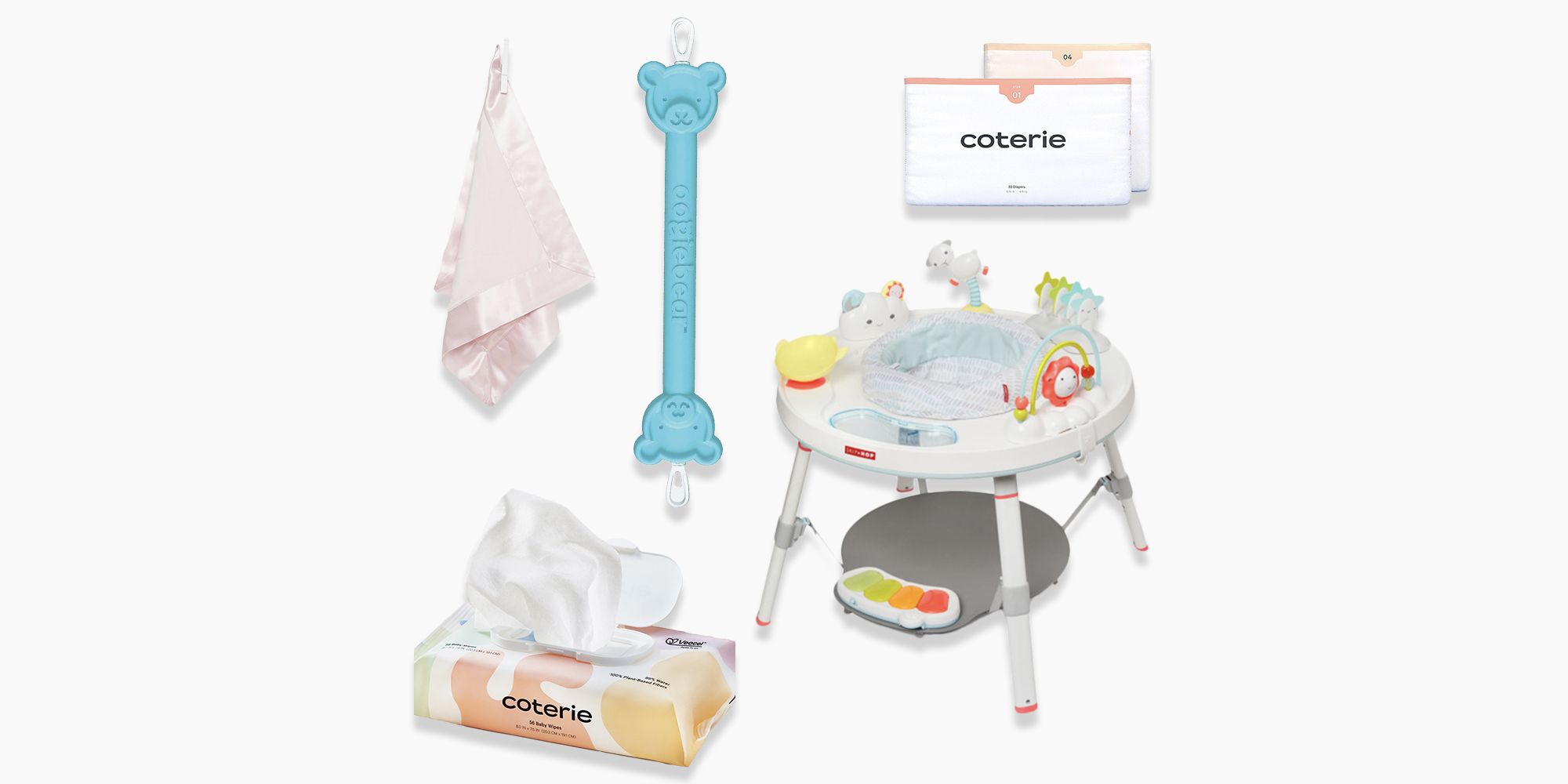 A term I'd never heard before getting pregnant and am now intimately familiar with is "water wipes." These are literally baby wipes that contain 99% water. Pre-baby, I just assumed wipes were soaked in water. What else would be in there? Well, you'd be surprised. Strong cleaning agents like sodium-lauryl-sulfate, ultra-drying alcohol, the same parabens we're told as adults to avoid in our own skincare, preservatives that are known irritants—the list goes on.
When I first learned about Coterie wipes, I was instantly impressed with the company's transparency. They market themselves as 100% plant-based VEOCELTM Lyocell wipes made with 99% water and 5 clean ingredients, and to prove it they have their toxicity report placed front and center on their website. Their ingredients have been independently tested by a third-party lab and are proven to be free from 11 different types of heavy metals and fluorine. Plus, they went the extra mile to get them dermatologist-tested to ensure that the wipes are safe for sensitive or eczema-prone skin.
One more thing: many wipes contain microplastics that keep them from biodegrading for years, but Coterie's wipes are compostable and were proven through independent testing to fully composte in just 5 weeks.